Dirty Face Creek Farm
Dirty Face Creek Farm
Type: Farm
Produces: Herbs
Location: Hills, IA
Miles from Coop: 10
Dirty Face Creek Farm, a family-owned farm in Hills, grows produce as well as Angora goats for fleece production. Farm owner Jessica Stutsman and her late husband, Mike, shared a commitment to clean soil and water conservation. Utilizing her background in watershed restoration to care for their organic oasis, Jessica hopes to continue water and soil cleanup in their area.
Dirty Face Creek Farm is a shining example of sustainability and environmentally-friendly farming practices.
Dirty Face Creek Farm's Newest Generation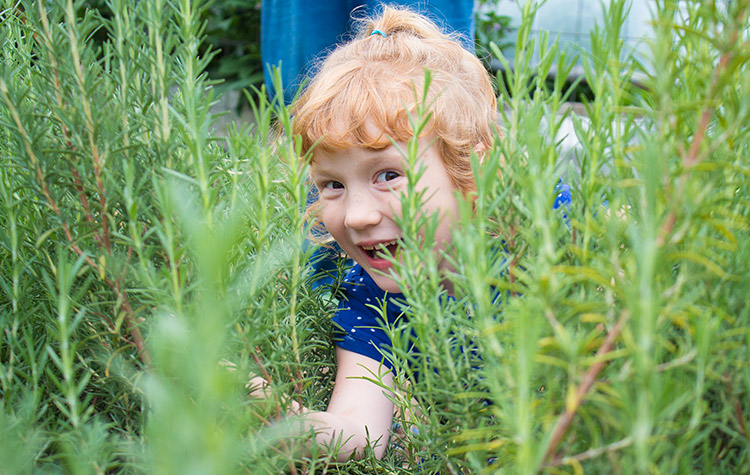 Six-and-a-half-year old Sophie Stutsman, the farm's eighth generation, has beautiful curly red hair, a delightful exuberance, and can't wait to show us around her farm ten miles from Iowa City, near Hills, Iowa.
Sophie excitedly leads us on a parade from basil green house, to rosemary green house, to visit the sheep and goats, interspersed with magic tricks, cartwheels, and great dimpled smiles, all with her mother, Jessica.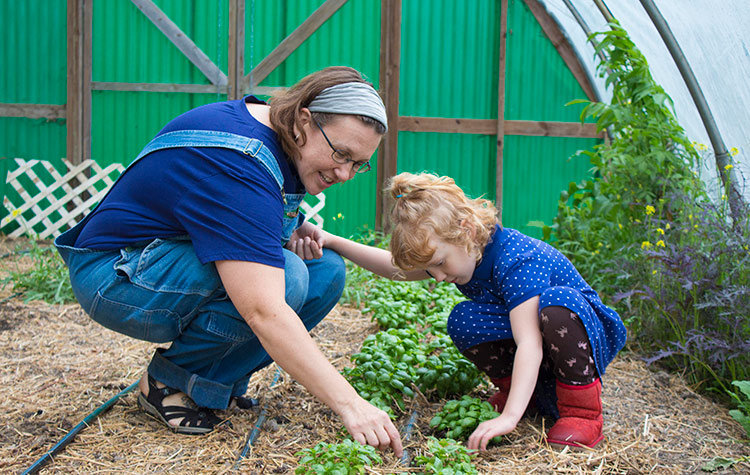 These two smart Stutsman ladies will provide New Pi with local, organic basil and rosemary this year, and additional packaged herbs at New Pi Cedar Rapids:
"Sophie seeded the basil,"
Jessica explains,
"I lined the pots up in front of her and she sprinkled the seeds in."
The green and purple basil Sophie seeded is now on our shelves!
Jessica moved here in 2005 with her late husband Mike to the farm he'd grown up on.
Jessica and Mike shared a commitment to clean soil and water conservation:
"We met in the Washington Conservation Corps (WCC) and then both got jobs with the forest service."
Continuing his studies, Mike became a fish biologist.
Mike loved his childhood on the farm and knew it was a wonderful place for children to learn responsibilities while enjoying the beautiful freedom to run around outside, so they decided to move to Iowa to have kids. They could rent land and the house Mike grew up in from his family, and certify it organic.
When they moved here in 2005, "Mike had seeds waiting here for us in the mailbox."
When Mike passed away in a farming accident in 2008, Jessica decided to stay here and raise Sophie on the land her father had loved so much.
"You can see Dirty Face Creek,"
Jessica points, indicating an area over the next field to the south, where they planted trees to hold onto the soil to keep it from eroding.
The crooks of their part of the creek, from a topographical map, are depicted in their farm logo, designed by Mike and his good friend Koza.
"It's our little organic bubble."
There's a lot of conventional going on, in all directions across Iowa's countryside, almost entirely conventional farming from river to river.
"Conventional farming is part of our life," Jessica understands.
"It's all about respect."
---
Dirty Face Creek Farm Products
Checkout these great products from Dirty Face Creek Farm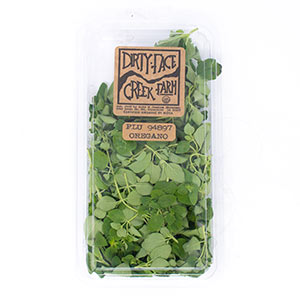 Organic Oregano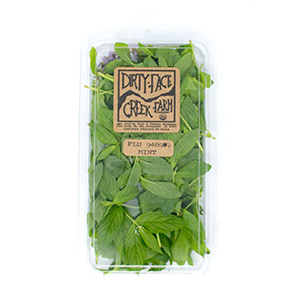 Organic Mint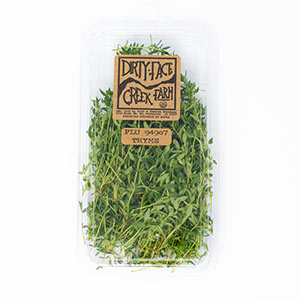 Organic Thyme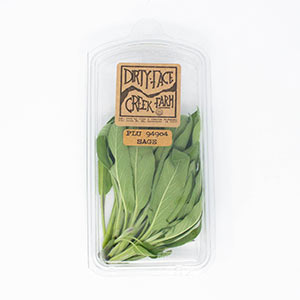 Organic Sage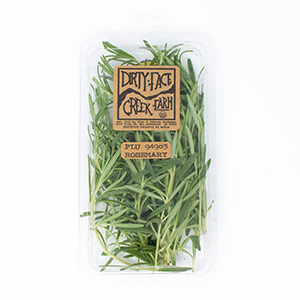 Organic Rosemary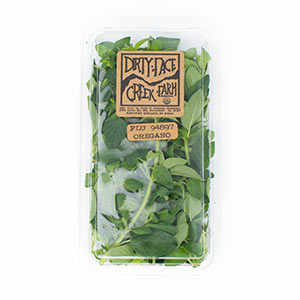 Organic Oregano
---
Other Local Producers
Be sure to check out these others great local producers!