Pantry Tour with a Health Coach
Pantry Tour with a Health Coach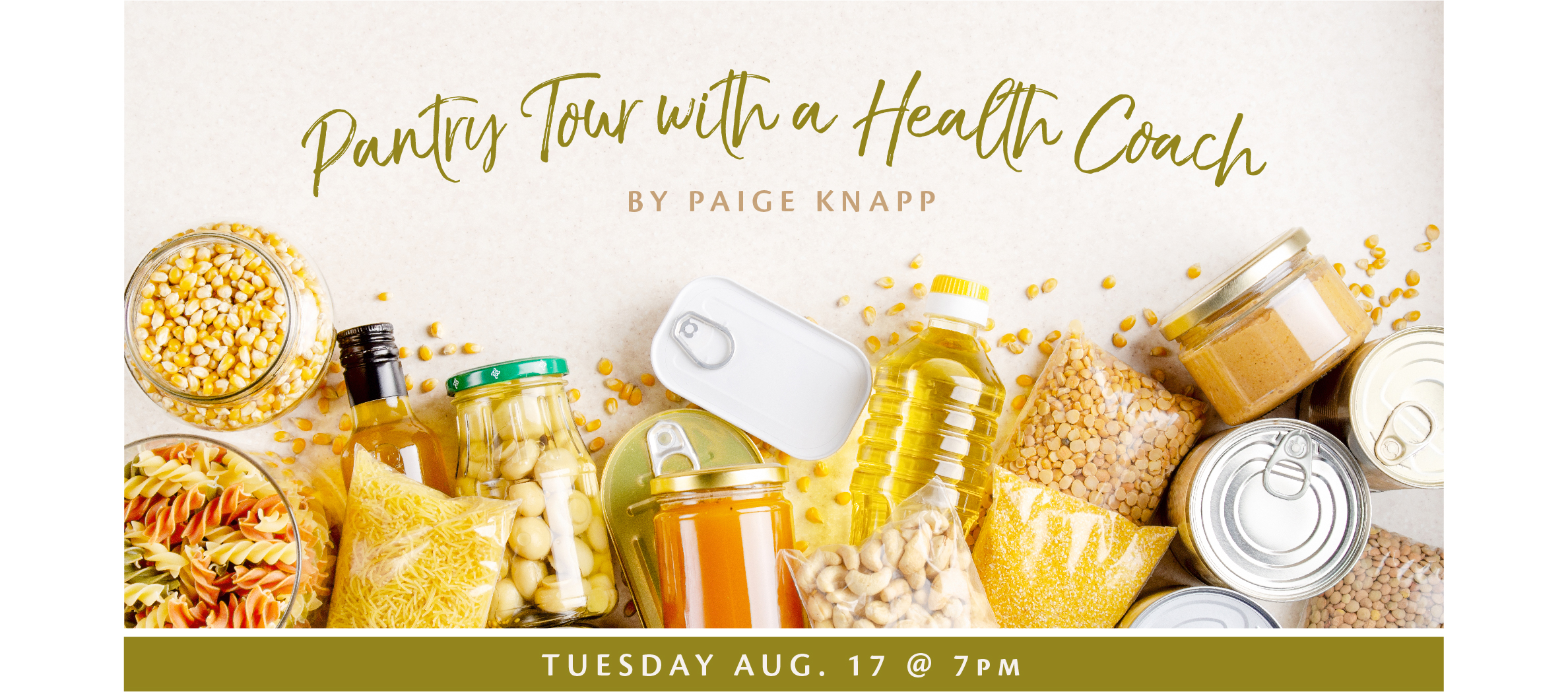 Interested in what a health coach cooks with? Come learn all about which flours, oils, and other pantry items local Health Coach, Paige Knapp, always keeps stocked at her house!
You will learn the differences between all of the gluten-free flours, which oils are truly healthy to cook and create with,
and how to choose truly healthy and nourishing foods the next time you hit the grocery store.

ZOOM EVENT
Tuesday, Aug. 17 @ 7:00 PM
---
To purchase your tickets, please click the link below.