From the Blog
Some Familiar Faces are Taking on New Roles at the Co-op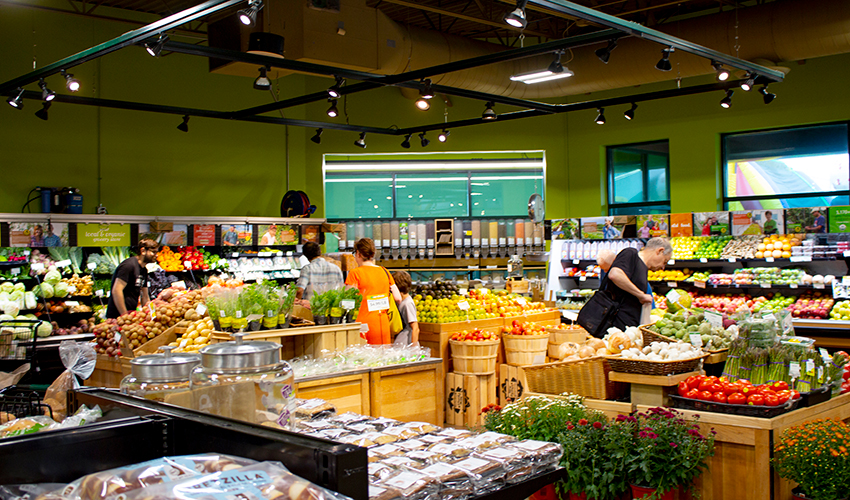 This summer, some familiar New Pi faces stepped into new leadership roles in our organization. Meet Ann, Amy, and Doug and learn a bit more about their work at the Co-op!
Ann French
Human Resources
(former Iowa City Team Member)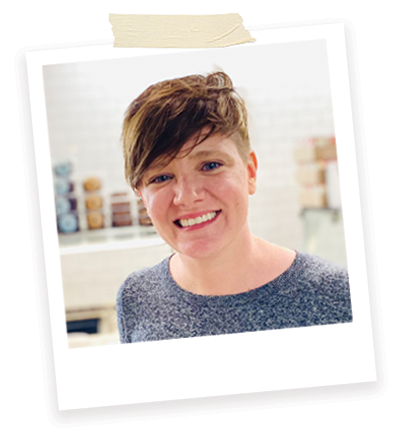 Amy Hospodarsky
Operations Lead
(former Brand Manager)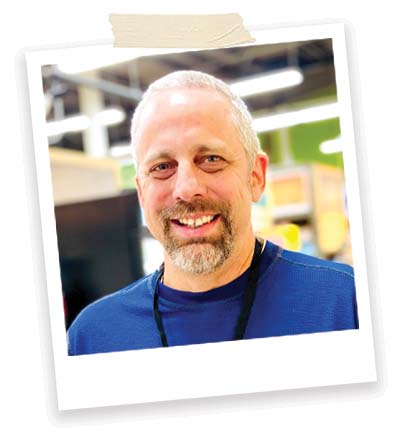 Doug Zilm
Purchasing Team Lead/POS Coordinator
(POS Coordinator)
---
If you were a fruit, what would you be and why?
Anne: It's a tie between tomatoes and cucumbers because I love to transform them into my very favorite things, pickles and salsa!
Doug: I would be a coconut so I could just hang out on a tropical beach all day.
Amy: A pineapple- bright, sweet, and just a touch of tang for good measure.
---
Favorite Co-op Product:
Ann: New Pi - Pico De Gallo + Guacamole. There is no other comparison. The smell of fresh cilantro on Tuesdays when we make it, adds to the essential Taco Tuesday dinner moment.
Doug: Hansen's Ice Cream. Local. Sweet. A delicious treat.
Amy: Chocolate mouse cake or pumpkin cookies. Really anything from our bakery. I have a bit of a sweet tooth!
---
What experiences do you bring to the Co-op?
Ann: I have 10+ years of progressive Human Resource experience supporting several different industries. These have ranged from small start-ups to international businesses. It's a joy to learn all of the lessons in scaling, their challenges and creative solutions.
Having started my career with a Co-op in the mid-west and spending several years supporting the west coast, returning to Iowa and joining New Pioneer, was getting back to my roots personally and professionally.
Doug: New Pi is the fourth food co-op I have worked at, and I have done everything from washing dishes to being a general manager. I have also worked with several non-profits that are working on food insecurity and sustainability issues.
Amy: I spent most of my professional career in marketing with a passion for community relations, consumer behavior, communications, and facilitation. I love building systems and working with people. I am thrilled to jump into my new role.
---
What do you like to do in your spare time?
Ann: Creating, I absolutely love sharing my visions with the world. That comes in the form of cards, illustrations, jewelry and resin made home goods. I try to add a little extra sparkle and shine to whatever I touch.
I also really enjoy pickling! Pickles, onions and radishes. I love to share them with anyone who is looking to looking for more "dill"iciousness in their life.
Doug: Hanging out with my family.
Amy: Spending time with my son, listening to music, reading a book, taking a long walk, or working on my long list of creative pet projects.
---
What are you most excited about in your new role?
Ann: Upon joining New Pi, I was in awe of the special group of people we are, how we support amazing farms, products and the community. I hope to continue to enhance and support our team to keep doing the amazing things we do, while reaching for the stars of where we can go next.
Doug: Getting to combine the experience I have gained over the last twenty years with that of a fabulous team to help create a great experience for our members and shoppers.
Amy: Our store teams are the lifeblood of what we do day-to-day. I love getting to work alongside them each day.