From the Blog
6 Tips to Keep Your Skin Healthy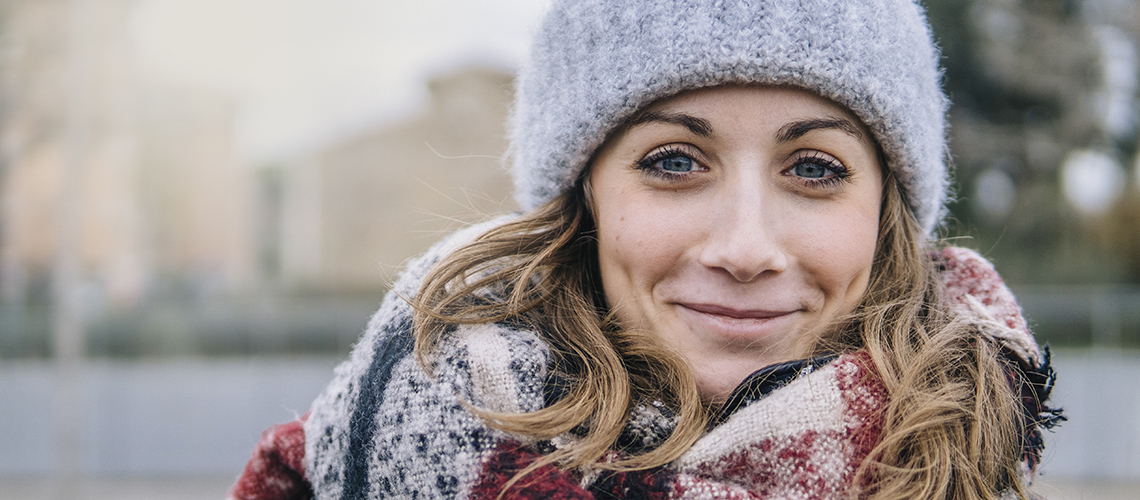 2020 is gone and 2021 has arrived! After everything the year has thrown at us, we think the new year is the perfect time to re-evaluate our skin care routine. To help make it easy, here are a handful of skin care resolutions that will keep your skin healthy and glowing all year long.

---
1. Start with your diet
Healthy skin starts from the inside out!
Many people may not realize this, but that "healthy glow" comes, in large part, from the foods and nutrients you put in your body.
A balanced diet with plenty of vegetables and fruit is a great way to get started. Additionally, you can tame puffy and inflamed skin by incorporating anti-inflammatory foods like ginger and turmeric. Try out our lemon ginger energy ball recipe for a sweet anti-inflamatory treat.
And finally, hydrate. Not only is drinking water throughout the day good for your health, but it's an essential step in maintaining great skin.

2. Take your vitamins
Many of us forget, but keeping up with this habit is highly beneficial for your physical health. Hit all the important vitamins your body needs on a daily basis with some of the great supplements we offer.
Our Rainbow Lite Women's One or Men's One Multivitamins are the perfect choice!

3. Wear SPF every day
Whether it's sunny or cloudy, raining or snowing, you'll always want to be sure that you're protecting your skin from damaging UV rays.
Putting on a quick layer of SPF before leaving the house in the morning will not only help leave your skin looking healthier but it'll also reduce sun damage and the potential for more dangerous problems as you age.

4. Cleanse before bed
We've all been there. It's been a long day and the only thing you want to do is curl up in bed. But honestly, is there anything better than feeling the day's problems disappear as you give your face a soft scrub?
Next time try our EvanHealy Cleansing Milk.
Not only will it get rid of the day's buildup, but it's also great at balancing out your skin.

5. Moisturize
As one of the most important steps when it comes to skin care, moisturizing helps prevent inflamed skin, keeps your skin balanced, and can reduce the chance of acne flaring up. For this important step, you'll want to do a quick assessment in order to see what kind of moisturizer you might need. Do you find that your skin is dry, more oily, or a combination of both? Once you've determined this, finding a moisturizer that works for your skin should be a breeze.
This may go without saying but we'll remind you anyway, your face is not the only thing that should be well-loved and moisturized!
With all the handwashing we've been doing and the transition to cooler weather, your hands have to be dreading this time of year (not to mention, your lips).
Make sure they're taken care of with our Wild Carrot's Lord My Hands Are So Dry! Lotion.
For the lips, our Eco Lips or Evan Healy Lip Balms will have you covered.

6. Use Natural Deodorant
When you're considering any product to use on your skin, natural is always better. Check out Schmidt's Natural Deodorant. Essential oils paired with natural ingredients deliver amazing results and because it's plant-based, certified vegan, and cruelty-free, you'll never want to use another deodorant again.
---
As we turn the corner into the new year, these simple steps are something that can easily be incorporated into your daily life. Whether you've decided to implement one or all these tips, your skin will thank you.
Need help finding the right product that's safe for your skin? Stop by the wellness aisle at the Co-op!
A member of our team would love to help you find exactly what you need.